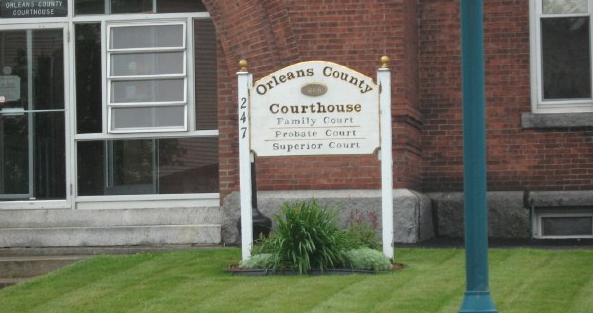 NEWPORT — The owner of a home in Irasburg where a large party was broken up by police on April 18, pled guilty to charges of enabling minors to drink. Thomas Pingree, 26, was ordered to pay $500 in fines, and spend six days on a work crew.
An 18-year-old man from Barton pled innocent to two charges relating to the night of the party. One, a felony charge of impending an officer, as well as resisting arrest.
According to an affidavit filed by State Police Sergeant Larry Smith, police were first notified of the party when a neighbor called to complain about a window that had been smashed. When they arrived to investigate, they saw several people running from the house.
Pingree is said to have offered police to help find out who was responsible for the vandalism, as the party had grown large and uncontrollable. The affidavit states that while Pingree was discussing this with police, several party goers were standing nearby, calling police insulting names.
A fight was heard breaking out inside the house, and troopers entered to break it up. Inside they saw a table full of alcoholic beverages. Because there were minors present, Pingree, as the home owner, was held responsible.
While police were issuing breath tests to underage party goers, the 18-year-old Barton man approached and asked why his friend had been handcuffed. According to the affidavit, the police answered the man, but he continued to question police. He was eventually led away by Border Patrol, who had been called in as back up.
The affidavit states that around ten minutes later the man ran away, attempting to hide from police.
He was later found with the help of night vision goggles provided by Border Patrol agents on the scene. The man has pled innocent to the charges.
Two others were charged with disorderly conduct and under age consumption of alcohol.