DERBY LINE — Another binational couple was forced to get married on the US-Canada border in Derby Line today so family and friends from both countries could attend.
The Biden administration continues to classify family travel as "non-essential" travel.
Canadians are allowed to fly into the US, but not cross by land.
The Canadian government made exemptions for family members to cross for reunification a year ago and recently allowed vaccinated Americans in.
The Biden administration has yet to reciprocate.
After months of families advocating to be allowed to reunite on compassionate grounds, instead, they granted "essential-travel" status to sports teams.
Newport Dispatch is still calling on the Vermont delegation: U.S. Senator Bernie Sanders Peter Welch Senator Patrick Leahy to explain how any of this makes sense.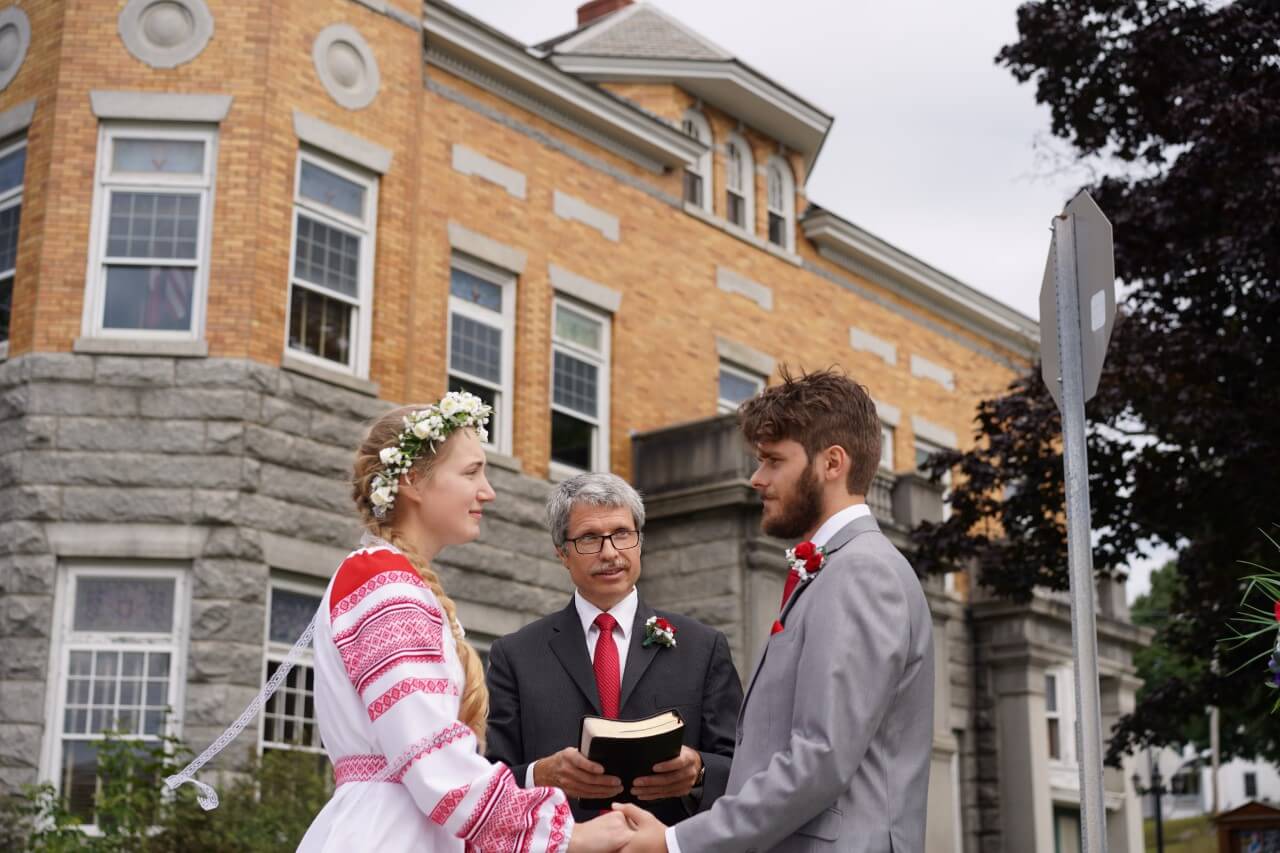 Wedding photos by Andrew Sheltra Photography.