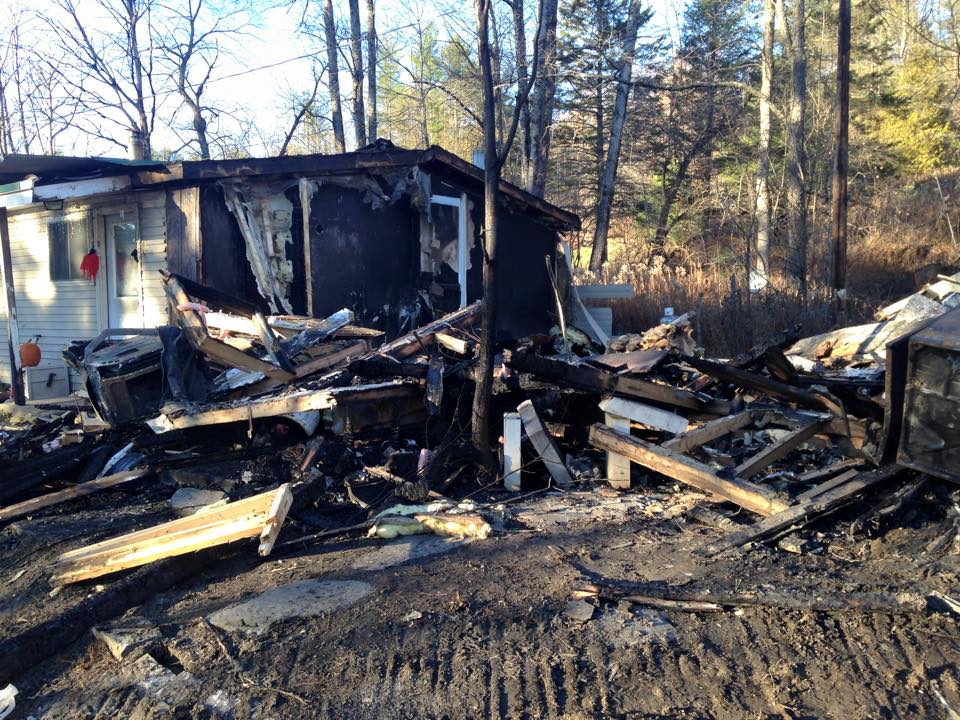 WHEELOCK — A fire in Wheelock Saturday evening left a man seriously injured and rushed to a hospital in Boston to be treated for severe burns.
The incident took place at 68 Sutton Road, at around 9:45 p.m. When the Wheelock Fire Department arrived they discovered the back portion of the residence was fully involved, and the homeowner, Larry Clark, severely burned.
The fire department made their initial attack of the fire to the rear of the residence where most of the fire was showing. A second crew was dispatched to fight the fire from an adjacent apartment, which stopped the fire from spreading into that portion of the structure.
Firefighters battled the fire for several hours. They remained on scene well into the morning hours.
Chief Brown contacted the State Police to request an origin and cause investigation, based on the nature and extent of the injuries to Clark, and conflicting stories as to cause of the fire by witnesses.
While conducting a walkthrough of the area as part of the investigation, a man by the name of Jason Henderson was located hiding in the attic of the adjacent garage. While speaking with Henderson concerning the fire, he fled the area on foot and was not located.
The building was a total loss. Preliminary findings point to an issue with a portable generator that was being used at the time of the fire, however, authorities say that more interviews will be required to determine the exact cause of the fire.
The whereabouts of Henderson are still unknown and he is wanted for questioning concerning the fire.
Police are asking that if anyone has information on his location, or concerning the fire, to contact the state police St. Johnsbury barracks.
This case is still under investigation at this time.