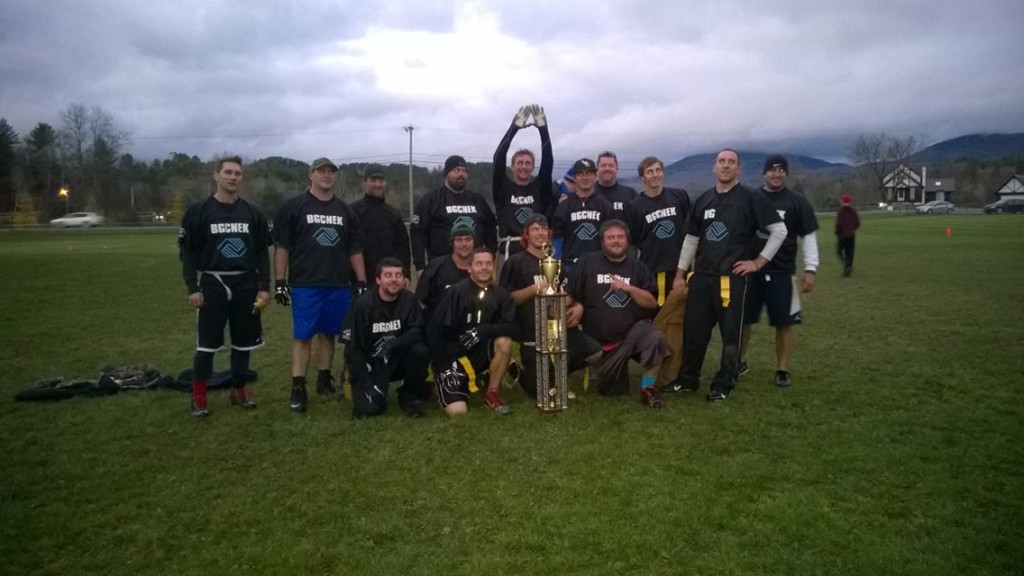 NEWPORT — About three hundred people attended the second annual Hunger Bowl flag football tournament at the Lyndon Town School's soccer fields on Sunday.
According to Hunger Bowl organizers Vaughn Cloney of Newport and Jason Royer of Lyndonville, the event raised about $1000 more than last year's maiden games, bringing in $3128 in cash and 550 pounds of donated food.
"We can't thank the businesses who donated, the volunteers, the teams, the fans, enough," Royer said.
There were literal "winners" in the games, however, it was more about supporting a good cause, and raising money and awareness for the NEKCA Food Shelves in both Orleans and Caledonia counties. Each participant brought in 2 cans of donated food, and paid $100 each to play.
First Place – "The Boys and Girls Club of the NEK"
Second Place – "We Thought This was Basketball"
Third Place – "The Dirty Turtles"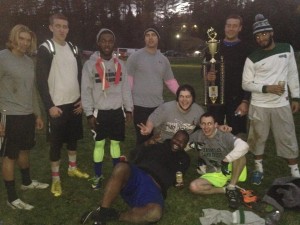 "When I was young and my parents divorced, we had to use the food shelves for awhile," Vaughn Cloney remembers.
Royer shared a similar experience.
"As a child, I remember we could have used a food-bank like this. It feels good to give back to the community I live in. It may feel like a stress and a lot of work involved to make it happen, but in the end it's actually a stress reliever," he said, explaining why the organizers are winners too.
According to NEKCA, one in four children live in households that suffer from "food insecurity". The food shelf in Orleans County benefits an average of 1266 individuals every month, and the Caledonia County food shelf benefits an average of 1246 people each month.
This year's Hunger Bowl is the proverbial kick-off for a pair of fundraising events to benefit the food shelves. Hunger Bowl will be closely followed by "Hunger Fest" on November 7, from 7 – 11:30 p.m. at the East Side Restaurant in Newport on the waterfront. There will be food, music, dancing and more chances to donate food or cash for NEKCA food shelves.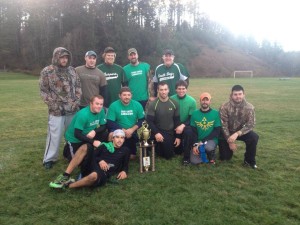 Joe Patrissi, Executive Director of NEKCA, pointed out, "Why should people have to choose between heating their house and feeding their family?" He also noted being "food insecure" can hit anyone at any time because of job loss, medical events and many other unforeseen events. It's a community issue.
Vaughn Cloney and Jason Royer have watched their brainchild grow and take important steps in year two, aided by other community committee members including NEKCA staff, Tod Pronto of NEKTV, and others who helped in a variety of ways.
This year more teams played, more people attended, and more money was raised.