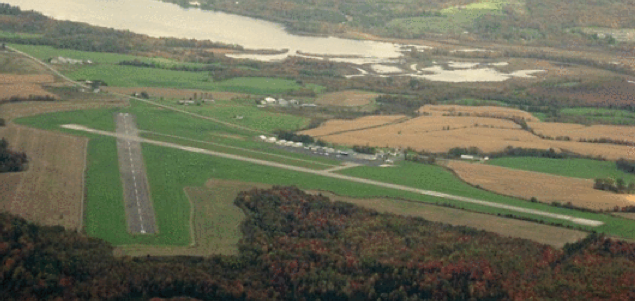 COVENTRY — The Newport State Airport will receive two FAA grants totaling $8.8 million to help with the airport's expansion. The grants to the airport come on the heels of a Federal Aviation Administration grant of $8.1 million to Rutland-Southern Vermont Regional Airport for safety improvements.
"General aviation airports like Newport State are a vital component of our national air transportation system," FAA Administrator Michael Huerta said. "Airports are essential to a strong economy, facilitating tourism and commerce."
The FAA grants will extend the runway an additional 1000 feet to serve more and larger planes. The funds will also be used to complete the airport's apron construction, where aircraft are parked.
These infrastructure improvements are essential to the planned aircraft assembly, warehouse construction and utilization of the Free Trade Zone designation that was secured in 2011.
In total, an award of $8.08 million was issued for the runway extension, and $794,000 for the apron construction.
"This expansion will pave the way for an exciting expansion of all aviation services in our region," Bill Stenger, president of Jay Peak Resort, said. "This grant will provide the capacity for the airport to welcome commercial aviation and substantial airfreight service. The jobs that will be fostered by this expansion will truly help all of our region."