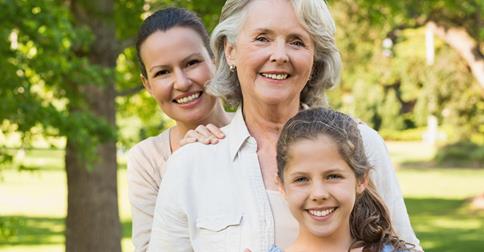 NEWPORT — Better Bones of the Northeast Kingdom, a National Osteoporosis Foundation support group, has recently been established and meetings will begin next month. The meetings are free and open to the public.
The aim of the meetings is not only to provide a forum of support to those in the community with osteoporosis, but to provide the latest, most up-to-date information to anyone interested in learning more about osteoporosis, including young adults interested in prevention, family members of someone suffering from the disease, and the medical community as well.
Osteoporosis is a disease of the bones. It occurs when someone loses too much bone, makes too little bone, or both. As a result, bones become weak and may break from a minor fall or, in serious cases, even from simple actions, like sneezing or bumping into furniture.
Surprisingly, approximately 54 million Americans have low bone density or osteoporosis. In fact, approximately one in two women and up to one in four men age 50 and older will break a bone due to osteoporosis. It is a serious disease and one that often necessitates support from others.
Better Bones of the Northeast Kingdom meetings will take place in the Community Room at Community National Bank in Derby (across from Price Chopper) on the first Saturday of most months at 1:00 p.m., beginning with the first meeting on September 6th.
The Community Room is a comfortable conference room with convenient parking. The meetings will run for approximately 1.5 – 2 hours. The first half of the meeting will be educational with a speaker, followed by a break with refreshments.
The second part of the meeting will be a support group. Participants are welcome to attend just the first part or stay for the whole meeting.
There is an accomplished panel of guest speakers and medical specialists scheduled to present at the meetings on a number of osteoporosis related topics. A complete listing of meeting dates, topics, and speakers can be viewed at their website www.BetterBonesNEK.org.
It is anticipated that this will be a well-attended group and it is suggested that those who are interested in attending take a moment to register for a particular meeting with a topic of interest to them. Seating is limited. Registration can take place by phone, email, or on the website.
For more information, please contact founder and group coordinator, Mary King, RN, BSN. She can be reached by email at [email protected], or by phone (802) 535-2011 or visit the website at www.BetterBonesNEK.org.