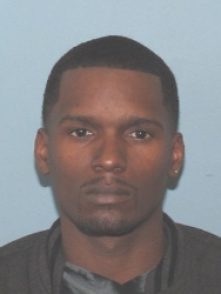 DERBY LINE — A fugitive caught trying to enter the U.S. at the Derby Line port of entry is being extradited back to Ohio, where he will face charges in U.S. Federal Court.
Authorities have said that officers arrested Basim Barnes, 29, earlier in July, after verifying that he was a fugitive and wanted on charges by the United States Marshals Service and Bureau of Alcohol, Tobacco, Firearms and Explosives.
Barnes was taken into custody and turned over to the Vermont State Police.
Barnes is charged with being a felon in possession of a gun, and according to a report by U.S. Marshals last year, he has a history of drug trafficking.
Authorities believed that Barnes was hiding in Cleveland, until he turned up in Derby Line.
"Through vigilance and experience, our CBP officers continue to stop dangerous and wanted criminals at our many port of entries," said Kevin W. Weeks, Director of Field Operations in Boston. "We constantly work with our law enforcement partners to return those running from the law, to face justice."