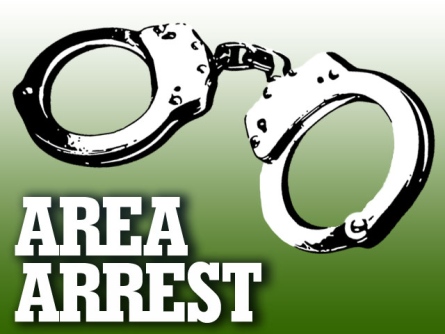 DERBY — A 29-year-old Derby man was arrested Monday evening after his vehicle collided with a telephone pole outside the entrance of the Derby Trailer Park.
Following the crash, Tyrell Sykes was charged with Driving While License Suspended, Careless and Negligent Operation, and Leaving the Scene of an Accident. The incident took place at around 5 p.m.
Police were first informed of a black car driving erratically on I-91 in the Coventry/Derby area after someone following behind called police to report that they had seen a black car drive off the interstate several times, colliding with several guard rails.
The driver was able to get the vehicle, a Ford Fusion, back onto the road each time he drove off. The driver who called police continued to follow the car, staying on the phone with them and relaying information regarding the location of the vehicle.
The driver followed as the black car got off I-91 at Exit 28 in Derby, traveling on US Route 5 toward Derby Center. Outside the Derby Trailer Park, the vehicle again traveled off the road, this time striking a telephone pole.
The driver then fled the scene on foot, running behind the Champlain Equipment store.
Shortly after the crash, Orleans County Sheriff's Deputies arrived at the scene. Sykes was taken into custody by Deputy Kyle Ingalls, after he was located running near the wood line off the west side of the Beebe Road.
Sykes required medical treatment for injuries relating to the crash. Newport Ambulance was called to transport him to North Country Hospital.
The utility pole at the entrance of the Derby Trailer Park sustained extensive damage and will need to be replaced.