Photo Left to Right – Jeff Manning, owner of The Village Bike Shop, Gary White, local marathon runner, and Dr. Peter Harris, shared their personal stories and expertise in order to educate and invite discussion at Saturday's community forum "Streets, Sidewalks, and Bike Paths," co-hosted by the he HealthWorks ONE Coalition and the Newport City Renaissance Corporation Design Committee.
NEWPORT — The HealthWorks ONE Coalition, serving Orleans and Northern Essex Counties, in collaboration with the Newport City Renaissance Corporation Design Committee, asked the community where they want to go. On Saturday, a community forum was held in the Hebard State Building. Despite the below zero temperatures, a large contingent of people gathered to listen to the speakers and to share their opinions and hopes on how we can all move into the future, together.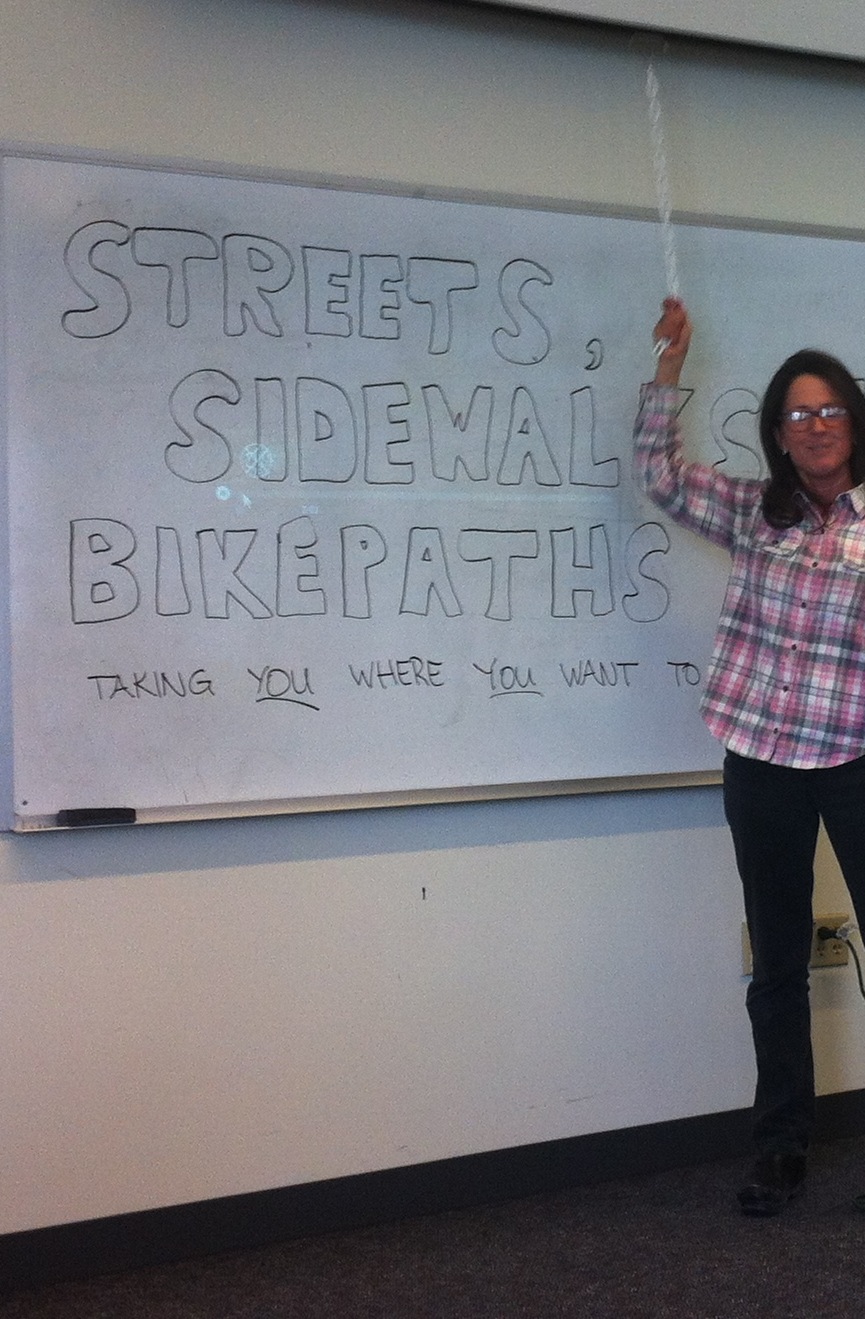 "I'm so encouraged by the number of people who came together for the common good of our community," Beth Barnes, Fit and Healthy Coordinator for HealthWorks ONE said. "We have the strong beginnings of a sound infrastructure that supports and encourages biking, walking and alternative modes of transport, but we can always improve."
Dr. Peter Harris, a local athlete and champion for good health gave a compelling presentation in which he stressed the importance of healthy eating and exercise habits. His message to all is that if we take care of our bodies they will take care of us. Dr. Harris is a strong advocate for enjoying what the Newport area has to offer, especially during the winter. He reminded everyone that Memphremagog Ski Touring Foundation, a local non-profit, is a great resource available to the entire community.
Jeff Manning, owner of The Village Bike Shop in Derby, brought bicycles and explained ways to introduce children to the delights, as well as the importance of riding.
"We need to encourage children to ride, but it's our responsibility as adults to teach them the right ways to do it," Jeff said. "Safety should always be the first lesson so children grow up respecting the roads, and learn to enjoy the freedom a bike can offer."
Mr. Manning, like most at the forum, is a strong advocate for a path that would connect Derby to Newport, bringing the two towns with a strong connection even closer.
The final speaker was Gary White, who gave a touching account of how he was encouraged to run his first marathon by local trainer, Sharon Stewart. He said that his father's final advice was to take better care of himself. Gary took that advice to heart. He changed his life by starting a carefully planned exercise routine. He has now run countless marathons, and even has his name in the Guinness Book of World Records. Mr. White, who spends countless hours using the local streets and paths each week, brought the forum his own reports on what he encounters, and how he thinks Newport's streets, roads, and paths could be improved.
The goal of the forum was to give the community a platform where they could listen, learn, and share their ideas. HealthWorks ONE and the Design Committee are committed to implementing ways by which all Newport's streets can be user friendly for everyone.
"I feel that a collaboration between interested community members, local government, non-profits, and businesses, is a way to work toward giving people more of a choice when it comes to getting where they want to go," Ms. Barnes closed by saying. "The forum was very encouraging."
For more information, please contact Beth at [email protected]