It was seasons greetings from the MAC Center for the Arts to the people of the area Friday night, as the gallery hosted their Holiday Opening Reception. The event, which took place from 5-7 p.m., showcased all new artwork from gallery members.
Visitors were treated to the sounds of the newly formed Newport Area Piano Sextet, who were set up in the back of the gallery. The group played a variety of music, including traditional Christmas carols.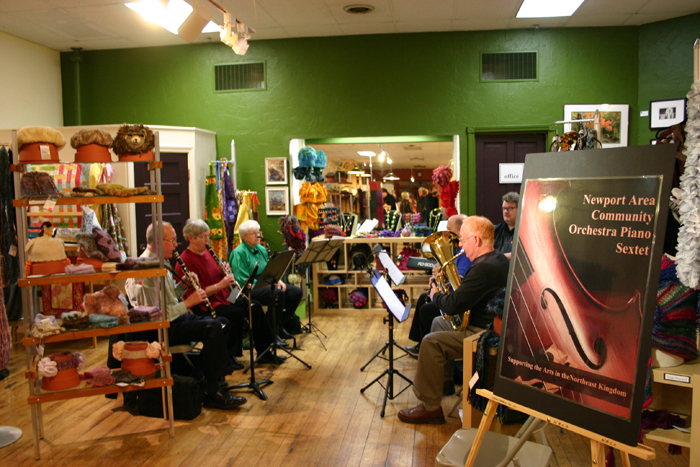 With a reception held every quarter, Friday marked the sixth time the MAC Center has hosted one during the Christmas season. Visitors circled the gallery viewing all the new artwork that filled the walls, a large selection of which was done specifically for the holidays.
Members of the collaborative wore name tags identifying themselves as artists, which allowed visitors the opportunity to discuss the artwork with the artists themselves.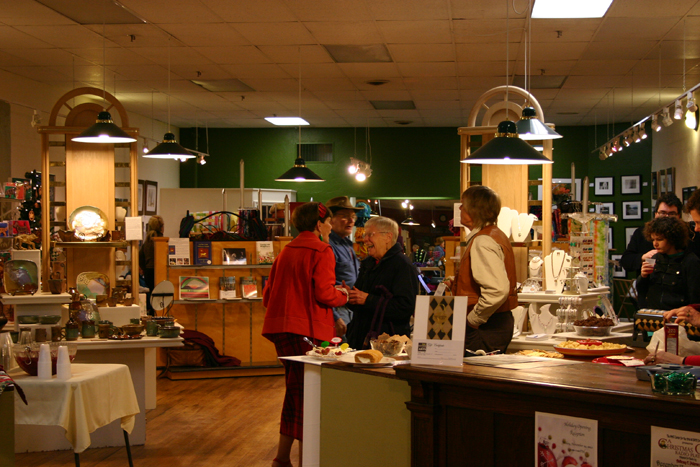 "This is my first time at the Holiday Reception, and I'm so impressed with how many people showed up tonight," Elinor Osborn, a photographer from Craftsbury said.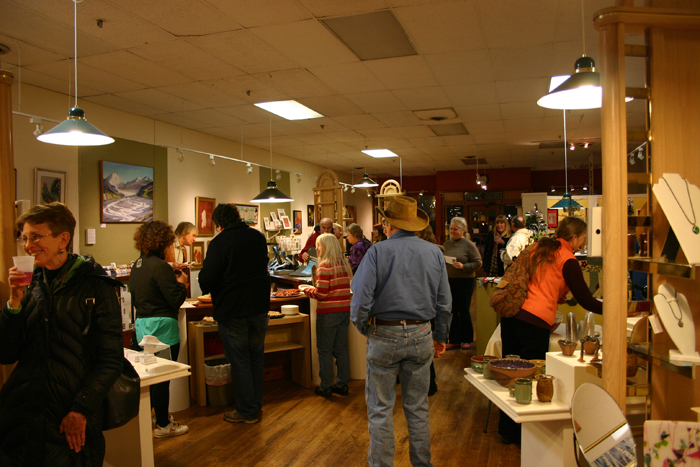 Regular business hours at the MAC Center are Monday through Saturday, from 10:00 a.m. – 5:00 p.m. The newest selection of artwork makes for great holiday shopping. You can also visit the MAC Center online at http://www.memphremagogartscollaborative.com
Check out DISPATCH TV for a short video from Friday night's reception at the MAC Center.