DERBY — "Looking to the future while preserving the past." These are the words guiding the capital campaign for the expansion project of the Dailey Memorial Library. With some of the proceeds from this years Christmas Arts and Crafts Fair going toward the expansion project, Saturday's event both looked toward the future of the library, while preserving the past, marking the 22nd time that the annual event has taken place.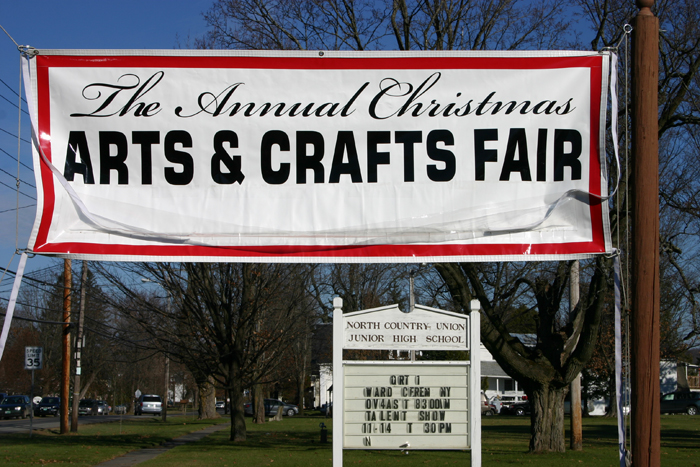 Inside the gymnasiums of North Country Junior High, visitors were treated to an eclectic mix of products that showcased the rich tradition of arts and crafts throughout the region. There were 33 vendors involved this year, selling a range of products.
Riley Brooks, of B3 Balsam, brought out a line of products made from ground up balsam firs. The pleasing smell of the soft, fir stuffed pillows, were a popular seller Saturday morning. According to Mr. Brooks, the fir scent of the pillows will last for many years.
"We were at a craft expo when we found Maine Balsam Fir Company, the supplier who we buy our dried firs from," Mr. Brooks said. "We bought a pound that night, and since we had a fir pillow that was 16 years old and still smelled nice, we decided to try and make our own. B3 Balsam started that night using a 1940 Singer Straight Stitch machine."
Mr. Wambach, from Nic & Wambach Creative Arts based out of Red Hook New York, said he visits his sister once a month in Vermont, and enjoys drawing the state's picturesque scenes. His display showcased some of these works.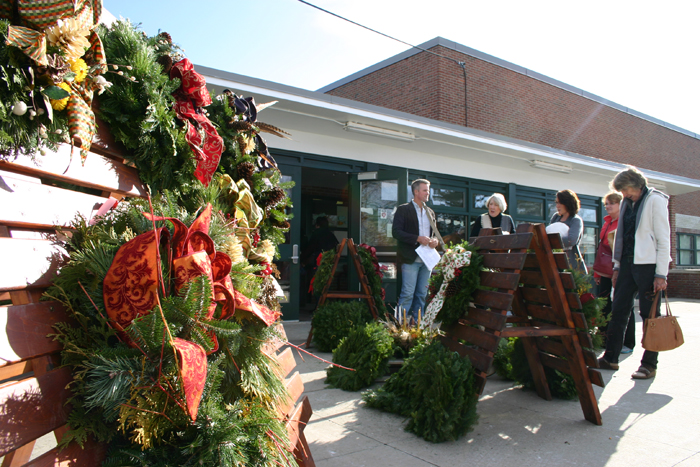 "I enjoy the beauty of Vermont, and it's a place with a phenomenal amount of history," he said.
One of his favorite Vermont scenes to draw are covered bridges.
I plan to do as many of the covered bridges as I can. There are 138 in the Northeast Kingdom, and I'd like to draw all of them," he said.
His work can be found at the East Side gift shop, or visit them online.
Richard and Vera Long, of Long Branch Wooden Bowls, brought out their entire inventory of wood turned bowels.
To make the bowls, the couple haul the logs in from their property in Holland. It takes about ten to twelve months for each piece to be finished. Mr. Long starts with a rough cut, then shelves and dates each piece. Once dry, they are put back on the lathe for a final shaping. The bowls are finished in walnut oil and beeswax.
"I hand sign each piece with a wood burning tool," Vera Long said. "Because they are heirloom gifts, many customers want them for a wedding present. I put the name of the couple with the date they were married on the back."
Jim Hutchins, of Hutch and Ricka Custom Leather Carving, displayed an assortment of handcrafted leather and hardwood items made in Newport Center. A sign which read, "little hands welcome to touch," was posted above the display, encouraging the curiosity of the many children who came out Saturday. Their work is part of the Wooden Horse Arts Guild, and can be viewed online.
Kimberly Covert, from Covert Essentials of Enosburg Falls, was busy selling personal care products. She started her own line of products after working for an all natural skin care company in New York. Covert Essentials started making soap, but has evolved into much more.
Her biggest seller has been her deodorant products.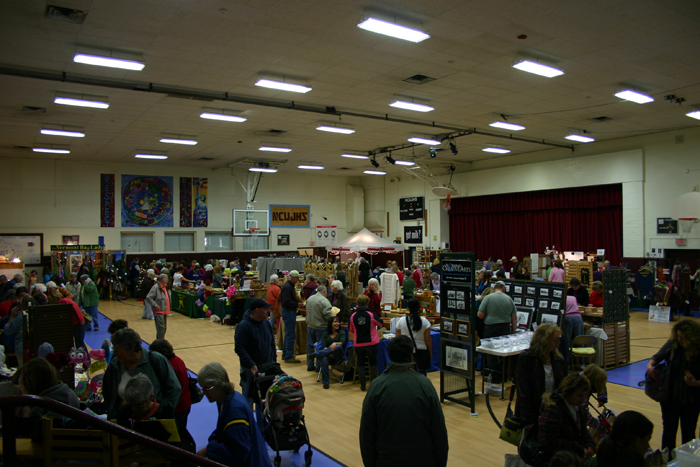 "I wanted a natural deodorant that actually works," she said. "Using a combination of organic coconut oil and beeswax forms a nice barrier, and combined with some powder, keep you dry for a really long time."
Her products can be found in Stowe, but should soon be available in the Newport area.
Saturday's craft fair lasted until 2 p.m. Although the event draws many people every year, this year was especially steady. The money raised will go to the operating fund of the Daily Memorial Library, as well as the capital campaign for the expansion project.
To see a video of what the new library will look like, please watch the video below.