DERBY― After eating at Penn's Fish House of Vermont, you will realize that there are two types of fried food. There is the over-battered, usually deep frozen variety that we have grown used to suffering through, and then there is the proper, thin-battered variety that is something much different.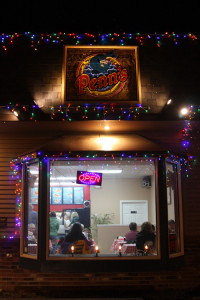 Penn's will make you forget whatever you thought you knew about the subject. Until you experience fried food done properly, you will never know what you've been missing.
Exactly one month since opening their doors, Penn's Fish House celebrated its grand opening in Derby with a benefit event that saw 50 cents of every meal going toward North Country Hospital.
It was a full house Friday night, with word spreading around town that there is something special about this place. Although Penn's offers grilled food and salads as well, it's the fried food that they serve which has people talking.
Penn's commitment to fresh ingredients is part of the reason that your first meal there is sure to surprise you.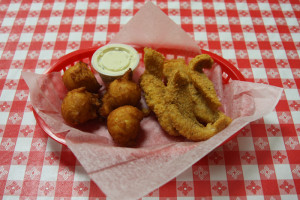 "Nothing is pre-battered. When the order comes in, we cut the fillets, batter it, and cook it fresh," Vikram Sood, who owns Penn's, said Friday night.
The other secret to Penn's unique taste, is in the batter they cover the fresh fillets in.
"This type of fried food is totally different than what people in this area are used to. Our batter is crispier and much thinner. This soaks in the least amount of oil."
The fired catfish with hushpuppy I tasted Friday night perfectly demonstrated this concept. The thinner batter made for a fried meal that was light and extremely tasty. It was a pleasant surprise from the first bite through to the last.
In bringing Penn's to Derby, Sood has taken a style of cooking unique to one specific region of the United States, and slightly altered it to match the tastes of the Northeast.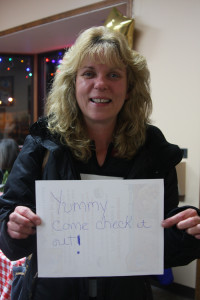 "It seemed like an interesting idea to introduce food from the southern United States into this part of the country. We slightly altered some recipes to match the taste of the region, with haddock and tilapia being favorites up here," Sood said.
The haddock is the number one selling item at Penn's, with catfish a close second.
If you order the hushpuppy to go with your meal, Sood is quick to point out a little tip. He suggests mixing the red hot sauce that sits at the table with some mayonnaise. It is good advice.